Commercial Locksmith Service in Henderson, NV - Henderson NV Locksmith Store
In Henderson and surrounding areas, commercial enterprises prefer locksmith and security services from Henderson NV Locksmith Store. Discerning business owners select us to take care of all their security needs. We work closely with our clients to evaluate their unique needs and then discuss security solutions, guiding them in their choices to provide the most security. Our professionals often suggest business owners and managers use the keyway system that prevents unauthorized key duplication, keeping keys in the right hands and raising the level of security.
We encourage you to use the master and submaster key system as well to maximize key security. Only those with the master will have access to sensitive areas of business, including cash rooms and important documents. In Henderson, our skilled locksmiths are dispatched 24/7 every day of the year. Our clients find great comfort knowing we are only moments away, whether they are experiencing a security emergency or wish to conduct an overnight security overhaul.
Another option that is ideal for hotels and laboratories is a keycard system which allows each card carrier to be managed individually. In a business that has a large number of employees needing access to a building, this solution is one of the most efficient and cost effective. When employees leave it is simple to de-active their keycard, preventing access after employment ends. Likewise a new employee can be entered into the system quickly and can have immediate access with a keycard.
Some businesses that can benefit from a security evaluation include: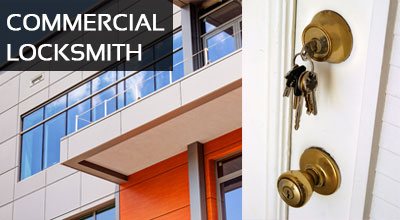 Restaurants
Office Spaces
Assisted Living Care Centers
Business Outlets
Schools / Universities
Hotels / Motels
Hospitals
Apartments
Banks
We offer state of the art security systems for every type of business, including the afore mentioned. Our security specialists work closely with our commercial clients to design the perfect system for their unique businesses and invite you to have an evaluation of your current system. We also offer motion sensors for our clients to add that extra level of protection and our security specialists will suggest this sensitive alarm feature if it is right for your business.