Emergency Opening Henderson, NV – Henderson NV Locksmith Store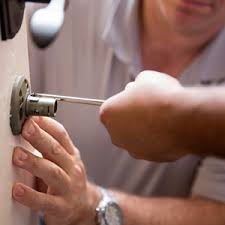 Did you lose the keys to your file cabinet or forgot the combination to your safe? It happens to more people in the Henderson, NV area than you think. If you need emergency opening services, contact Henderson NV Locksmith Store. Our professional locksmiths have handled all kinds of emergency lock-related requests over the past decade – we can get your locks open in no time at all. We offer a comprehensive range of emergency and regular locksmith services to the local community. Our service has a reputation for being fast, affordable, and reliable.
Emergency opening of doors
What do you do when your doors are stuck and you can't get them open? Sometimes it's the door that is at fault – it may have been damaged due to an accident or is just worn out – and sometimes it's the lock on the door that needs to be fixed. Henderson NV Locksmith Store's locksmiths can get the doors on your home, your place of work, or your car open in quick time. We can also replace your doors – and even your garage doors – with new ones, if necessary.
Emergency opening of file cabinets and safes
Henderson NV Locksmith Store gets numerous calls for emergency opening from our clients that are having trouble opening file cabinets and safes. We can get both open without damaging the contents inside, with the help of our highly-advanced locksmithing tools. Sometimes we need to saw safes open, but we won't cause damage to your possessions inside while we do it. We can also provide replacement high-security safes for you.
Emergency car trunk unlock
When your car trunk jams and you desperately need whatever it is you are carrying inside, just contact us. Our locksmiths have the expertise and tools necessary to get your car trunk unlocked in quick time. We can replace the lock on your trunk, if necessary, or make you new keys for it in a matter of minutes.
Mobile 24/7 emergency opening
Our mobile locksmith vans patrol all over the Henderson, NV region. When you call us with your emergency opening request, we can immediately dispatch the team nearest you to your location. It takes our locksmith team no more than 30 minutes – in most cases – to arrive where you are. Our locksmiths are very good at their jobs – you won't have to wait for very long to have the problem with your lock resolved.
Need our emergency opening service now? Call us on 702-577-3934 to talk to our company representative!